Welcome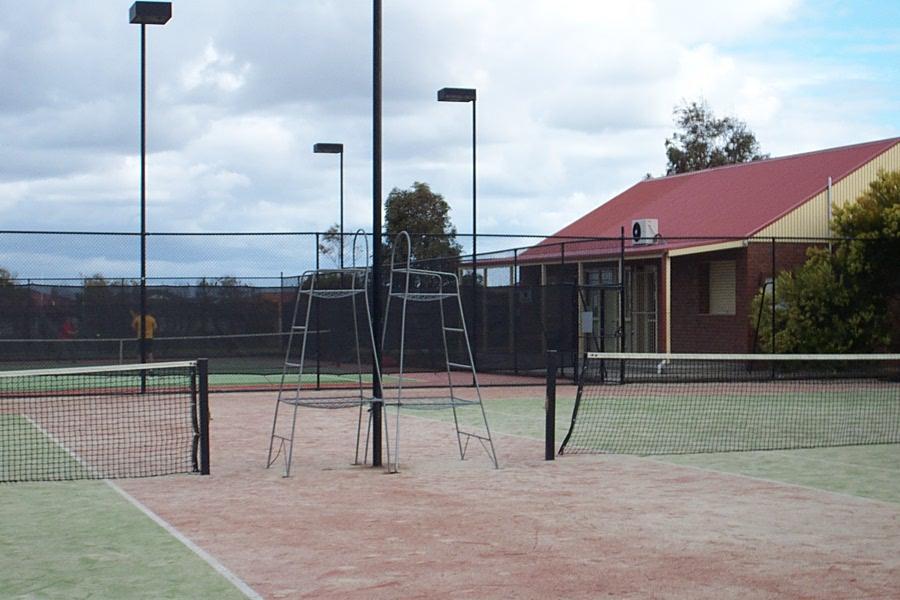 Welcome to Sydenham Tennis club of Victoria.
Coaching: 0466 021 762
Membership: 0425 848 162 - Leave message or text number
Court Hire: 0425 848 162 ( When available )
Facebook: http://www.facebook.com/SydenhamTC
Instagram: http://www.instagram.com/sydenhamtc
General Enquiries: 0425 848 162

NEW ONLINE MEMBERSHIP PORTAL NOW ACTIVE

Please go to http://play.tennis.com.au/sydenhamtennisclub/membership/join
Once you have joined send an email to membership@sydenhamtennisclub.com.au to advise if you require
standard gate card or with night light acces and you will receive a reply. Note this can take 48hrs.



A friendly, relaxed and family orientated club, encouraging participation in, and enjoyment of Tennis.
New memberships and casual court leasing are welcome.
Court Usage
All members and court hirers must give way to competitions at all times.
Usage of courts is first come, first play.
Members are expected to limit their court time to 1 hour during peak periods, and share where possible.
Coaching
Coaching at the club will be available through - iTennis Coaching academy - www.itennis.net.au
All coaching queries please call 0466 021 762.
Chris Singh
- Tennis Australia Level 2 Master Club Professional Coach
- Hitting partner for Maria Sharapova during the Australian Open
- Australian Davis Cup hitting partner
- Toured as a player and coach interstate and overseas
- Former No.1 Australian Junior for singles and doubles
Hours of Operation
The club is available for use from 07:30am-11:00pm for members and guests.
Court Hire is available
Tennis Competition
The club has teams that play in the NSNTA, NSJTA and NSTA competitions. Please contact the club if you are interested in playing.

Updated 28.10.2020